Please visit I Love Thai Cooking website for
I Love Thai Cooking
Thai Curries – Cooking Class Workshops, $135 TripAdvisor Review
Saturday, June 2nd, 2018, 3pm – 7pm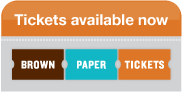 In 4 hours you will learn all about Thai herbs and spices and the secrets of homemade curry pastes. Pranee teaches you how to blend your own green, red and yellow curry pastes. Then you will learn how to transform colored Thai curries into amazing dishes! In this class, Pranee will demystify Thai herbs and spices and then demonstrate how to use three different colors of curry pastes to create a memorable feast.  Lastly you will make homemade three curry pastes to take home. As Pranee says, "Curry up and sign up for this class!"
Menu: For an appetizer, red curry is used to season Tod Man Pla, fish cakes with curry and basil served with cucumber salad and sweet chili sauce. Gaeng Keow Wan Goong (prawn green curry); Kao Mok Gai (Phuket-style chicken and rice curry); and Phad Prik King Neu (stir-fried beef curry with seasonal vegetables). The class is hands-on with a sit-down dinner with complimentary soup and dessert.
Asian Market Tour & Cooking Class & Dinner, $150
Saturday July 7th, 2018, 9::30 am – 3:30 pm (Map)
(Gift Certificate Holder please email to sign in)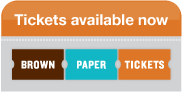 Explore an Asian Market and learn how to stock up on Thai and Vietnamese staple ingredients. Discover authentic fresh herbs, vegetables and cooking utensils that are essential to Asian cooking. We will meet at the Viet Wah Supermarket in the International District, then you will learn how to cook Thai traditional cuisine with Pranee at Pranee's Thai Kitchen.
Yam Neua (Beef Mint Salad with Toasted Rice Powder), Tom Yung Goong (Sweet and Sour Prawns with Lemongrass and Kaffir Lime Leaf), Phad Kee Meo (Stir–fried Fresh Rice Noodles with Spicy Sauce and Thai Basil), Gaeng Kew Wan Gai (Green Chicken Curry with Thai Eggplant and Basil Leaf), Pak Bung Fai Dang (Flambeed Stir–fried Swamp Morning Glory), Kao Horm (Steamed Jasmine Rice), and Kluey Bud Chee (Fragrant Banana in Coconut Milk).
Hand-On Class size: Maximum: 8
PCC Cooks
Thai Favorites     
Members $50, Non-member $55
https://www.pccmarkets.com/class/thai-favorites/    Click this link to register online or call
Pranee will demystify the cuisine of her homeland, sharing her knowledge of Thai cooking techniques and ingredients. Learn how to balance the four primary flavors — sweet, sour, salty and spicy — as you savor samples of Yum Neua (Beef Mint Salad); Tom Yum Goong (Sweet and Sour Prawns with Lemongrass and Lime Leaves); Gaeng Keow Wan Gai (Green Curry with Eggplant and Basil); and Kao Niew Mamuang (Sticky Rice and Mango). With meat, poultry and seafood; no dairy or eggs.
Greenlake Village PCC  Tuesday, April 24, 6:30 – 9:00 pm
Issaquah PCC  Thursday, May 3, 6:30 – 9:00 pm
Bothell PCC  Tuesday, May 15, 6:30 – 9:00 pm
Columbia City PCC  Thursday, May 24, 6:30 – 9:00 pm
Redmond PCC  Tuesday, June 5, 6:30 – 9:00 pm
Edmonds PCC  Thursday, June 14, 6:30 – 9:00 pm
Bayview School of Cooking
Olympia
Come and listen to Pranee's narrative of her recent trip savoring Thai food off the beaten path while learning about and sampling five courses. Her savory journey draws inspiration from the Golden Triangle, Elephant Sanctuary, mountain-top tea and coffee plantations of Northern Thailand, the central plain rice farms and rivers, and the Floating Market. As she cooks, teaches and serves these scrumptious dishes, you'll experience the taste of the old and new flavor of Thailand. Pranee's enticing menu includes, Burmese Tea Leaf Salad, fermented tea leaf with nuts and seeds served on wild pepper leaf, Heb Pla, grilled fish fillet with Thai herbs and spices in banana leaf, Tom Kha Hua Plee, chicken and banana blossom soup in galangal and coconut, and Kleuy Teow Rua, Floating Market noodle soup with rice noodles, beef and bean sprouts. Her dessert is inspired by elephant food from the Elephant Santuary, Kao Tom Mad, steamed banana, bean, sticky rice wrapped in banana leaf.
Classic Thai Wok, $60
Tuesday May 22nd, 2018  6:00-8:30 pm
http://www.bayviewschoolofcooking.com/May2018.html
In this class, you'll learn how to cook everyday Thai food in a wok, including various stir-fry techniques and creating a flavorful sauce for each stir-fry. Pranee will demonstrate how to make favorite Thai dishes that will be soon be part of your cooking repertoire, allowing you to create quick, easy and healthy stir-fry meals for yourself, your friends and family. She'll prepare Phad Kraprow Goong, stir-fried prawns with Thai basil and garlic, Phad Takrai Moo, lemongrass pork, Pla Piew Wan, wok-fried white fish with vegetables and sweet & sour sauce, Phad Neua Nam Man Hoy, stir-fried beef with oyster sauce, Phad Kee Meo, stir-fried fresh rice noodles with spicy sauce, and Kao Neow Ma Muang, sticky coconut rice and mango. Pranee will also discuss how to purchase, season, and care for a wok.
The Bite Cooks 2018
https://www.biteofseattle.com/bite-cooks/
Chef Demo, Free
Friday, July 20th, 2018  1:00-2:00 pm